by Katy Green
www.shoptobegreen.com
It seems everyone is into "green" this year. We hope it's a long term lifestyle change instead of being eco-chic for now.
According to Huffington Post, there are

7 Green Changes for Mother Earth

on the horizon (well not really on the horizon it has been in process but everything takes time).
Ecological Sustainability Highlights

:
Green Concrete or Carbon Negative
Green Concrete? Yes, regular concrete is the third largest producer of carbon dioxide but several companies are in the process of creating Green Concrete. According to GizMag, two companies are using different technologies that not only make concrete carbon-neutral but also carbon-negative. What does that mean? It's an adjective to used to describe the process of reducing global warming through reduction of greenhouse gas omissions.
Tidal Power
Tidal Power - Not, wind power but Tidal Power (sounds very Atlantis) Minesto has secured serious funding from The Carbon Trust to make its "Deep Green" program a reality. According to Minesto, Deep Green is based on a fundamentally new principle for electricity generation from tidal currents.

If you are in the "green technology" and your are looking for a job, Minesto is hiring several people to help make this a true reality.

For job listings, click here.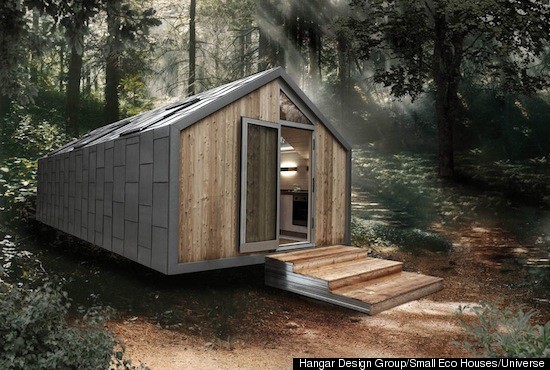 Tiny Eco-Friendly Homes
Tiny Eco Homes are not new but it seems things are getting really cozy: According to Huffington Post, this mountain retreat is 387.5 square feet. Somehow green architects designed two bedrooms, two bathrooms and a kitchen. The mobile design is made to leave no mark behind when heading off to a new destination, and is prefabricated from recyclable metal cladding and wood.



For more information on 7 Game Changes for the Future, click here.
To participate in the future of Ecological Sustainability,
check out the Eco Summit for 2012. They are accepting abstracts till January 2012.